Welcome to the TRUC website.
Here you can find information being exchanged by users of Transient / Fault Recorders. The governing body of the TRUC meets annually during the Fault Disturbance and Analysis Conference. We encourage participation and the submission of papers for presentation during this Conference.
It is the intent of the Transient Recorder's User Council, to develop and place here, useful information fostering the use and analysis of fault records. This is a continuing effort so please check back as we develop content for this resource.
See the Conferences Tab for 2021 Information
2021 Conference Dates are May 3rd & May 4th, 2021 
The 2021 Conference has been moved to April 26th and 27th, 2021. The conference will be virtual. Attendees must register through Georgia Tech (registration is not yet open).
The Transient Recorder Users Council and Georgia Tech has issued a Call for Papers for the 2021 Power Systems conferences. Submissions should be of a non-commercial, technical nature on topics related to transient recorders and fault and disturbance analysis in electrical power transmission, generation, and distribution systems.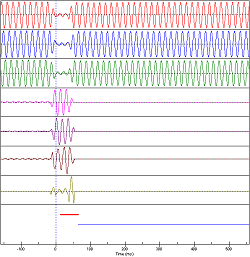 This site was last updated on May 6, 2021. Comments regarding this website may be sent to the TRUC Webmaster ©2003-2021 Transient Recorder User's Council. All rights reserved. A version of this website was originally created by Glenn Burt (2003-2008) and was revised and being maintained by Greg Bradley.